Investment Management
We have decades of experience investing on behalf of sophisticated, multi-generational families across asset classes and investment cycles.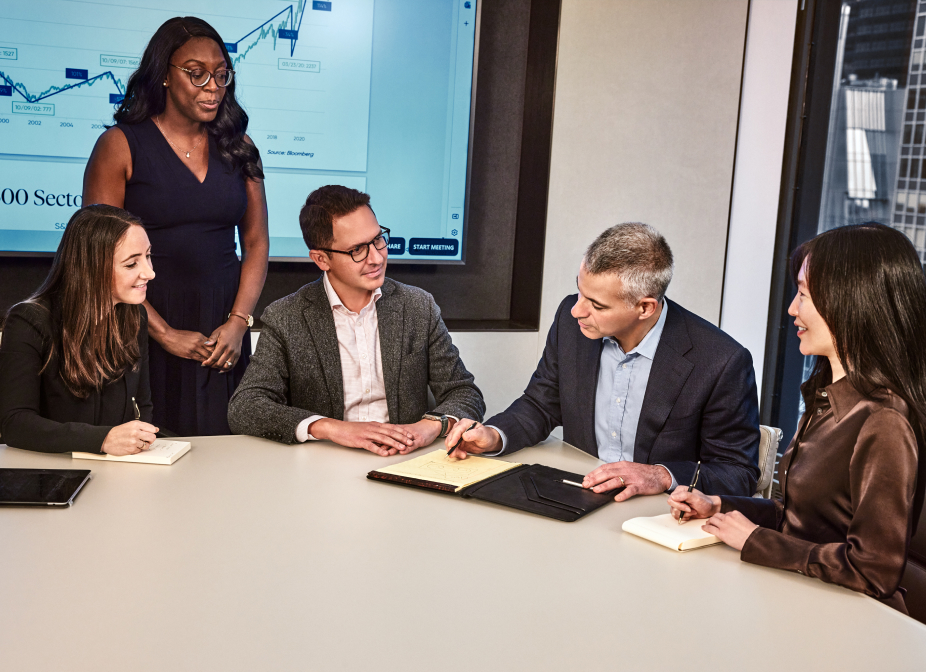 Key Benefits
Customized investment portfolios based on individual client needs
Access to leading managers across both traditional and alternative asset classes
An independent investment process focused on providing unbiased recommendations
Ability to structure both active and passive portfolios
Integration with tax and estate planning
Experience in sustainable environmental, social, and governance oriented strategies (ESG investments)
Our Philosophy
Investment Approach
While our goal is always the same – to prudently grow existing wealth while preserving capital – we recognize that each client is unique.
Expand

We have no standard asset allocation. We construct customized investment portfolios tailored to each client's needs. We invest across all asset classes on a global basis.
Investment Access
Our reputation as patient stewards of capital affords our clients access to certain managers that may be difficult to access.
Expand

We are fully independent with an open architecture, and client fees are our only source of revenue. Our goal is to provide unbiased advice solely in pursuit of our clients' best interests. Our investment portfolios are available only to our clients and the partners of our firm.
Investment Experience
Our firm has served individuals and families of substantial means for over 50 years.
Expand

The members of our Investment Committee each have decades of experience in identifying and evaluating investment opportunities. Over this period, we have developed an extensive network and established a reputation as a high-quality capital partner.